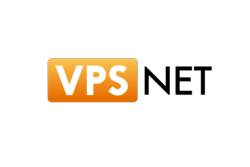 London, England (PRWEB UK) 10 May 2012
VPS.NET, a leading cloud hosting provider with over 13 unique locations, announced today that it has partnered with WHMCS. Through this partnership VPS.NET clients are now able to purchase the WHMCS client management software at a discounted rate of only $ 7.50 a month. In addition to the discount WHMCS has committed to improving the reseller module so customers can effortlessly resell VPS.NET's cloud hosting services.
WHMCS offers a turnkey client management solution, providing users with an all in one billing and support portal, automating many of the day-to-day tasks for online businesses. With direct integration to over 100 different APIs for payment gateways, provisioning systems, domain registration providers and many other services, WHMCS can work as a stand-alone solution or alongside other providers to help make your online business successful.
"The partnership offers our clients an affordable client management solution, that allows them to focus on building their business by automating many time consuming tasks" said Rus Foster, M.D. of VPS.NET. He added, "The guys at WHMCS are highly respected and I know our clients will find significant value with their software and add-on reseller module."
"We are very excited to be working with VPS.NET. Cloud Hosting is undoubtedly the big thing right now, and so when VPS.NET approached us to replace their current billing solution offerings as their new preferred partner, we jumped at the chance." says Matt Pugh, CEO of WHMCS. "We've also taken this opportunity to re-vamp our integration with VPS.NET, introducing a brand new module that features more integration with VPS.NET than ever before."
WHMCS is available today to all VPS.NET clients. Licenses can be purchased inside the VPS.NET control panel, for $ 7.50 a month, in the license manager under the "Edit VPS" option.
ABOUT VPS.NET

VPS.NET operates one of the largest cloud hosting systems in the world. It offers affordable cloud hosting to everyday users, while giving enterprise users the flexibility they need to adequately scale, and handle their growing IT demands. VPS.NET is a division of the UK2Group, which provides domain registration and web hosting services to thousands of customers globally through its family of hosting brands – UK2.net, midPhase.com, WestHost.com, 100TB.com, Anhosting.com, Resell.biz, and VI.net. VPS.NET is committed to providing secure and reliable products and services underpinned with excellent support. For more information about VPS.NET, please visit http://www.vps.net.
Find More Whmcs Press Releases